11 tags
8 tags
14 tags
A Life Worth Living
I grew up in a wealthy home as a kid. My dad was obsessed with making money, his car and living "the good life" in front of everyone around him. It affected me because I thought that was how things were because it's all that I knew. There were so many times that as a kid that I wished he would take the time to go camping with me or have an adventure together instead of always...
11 tags
10 tags
Grandma's Cookies
When I was 8, I can remember sitting there in my grandmothers kitchen watching her bake all afternoon. She made these cookies that were her specialty and what she called, "love patties." They were a chocolate cookie with chocolate chips with a hint of mint in them. They would melt in your mouth when they first came out of the oven. This was the first time I realized that baking was...
11 tags
5 Words To Toss Out Of Your Business Vocabulary
Can't Excuse Greed Impossible Fear
11 tags
10 tags
What does "small business" mean?
I had a customer ask me this question the other day: "What does 'small business' mean to you?" Here's my reply: To me, small business is that warm feeling of comfort and home. You know that feeling when something makes you happy and you are completely comfortable with your surroundings? That's small business.  It's a small town in the fall, you take...
11 tags
Keep Fighting and Be an Honest Business Owner
I've been a business owner for 30 years in Nashville, TN and sadly I had to shut my doors two weeks ago. My plan was to pass down this business to my sons but idea has completely gone out the window.  Why did I shut my doors you ask? It's simple. Our economy has been in the toilet the past 4 years and caused many of our customers to not spend money or become scared of what's to...
10 tags
13 tags
A Truck Driver's Story
I've been a truck driver for over 16 years and I've had the chance to see a lot of places and not to mention, met some great people along the way. About 2 years ago I was cutting through Oklahoma and decided to stop for a hot coffee to warm up and get a shot of caffeine. I went into a small cafe and ordered a coffee. As I walked in I noticed an older gentleman on the pay-phone talking...
8 tags
12 tags
A Tale of a Cook
I had a lady say to me as she took her sandwich, "You did such a great job making that as I watched you." I smiled and at her and as I said "thank you," a flash of memories came over me… I was cooking in my restaurant and talking with all of my regular customers while sharing laughs as they ate their food. I was a small business owner for 20 years and owned a...
10 tags
10 tags
Watch
Written, photographed and directed by: Robert Hooman This video was produced to promote the crowd-funding platform, Fairstreet.com, which is intended to help small businesses raise start-up and expansion capitol. When we were approached for this project, we thought we want to focus on the heart and passion behind a small business. After a few days of scouting Mom and Pop Shops throughout...
12 tags
12 tags
Two Brothers, Two Different Dreams
My brother and I grew up in Alabama where we worked in a small family restaurant. As kids it was great because we didn't have a care in the world and we would rather be there than playing outside. As we got older, my brother and I started to have totally different tastes in what we liked even in our taste for what we did for fun.  Dad passed away when we were getting out of high school...
13 tags
10 tags
New Stories and Quotes Coming soon!
Just to update you, we've been on a hiatus and enjoying our holidays just like you have (or we hope you have!). New stories and quotes are coming your way starting tomorrow.  Have a story you want to share with fellow business owners, entrepreneurs and many others listening out there? Submit them to iamamomandpop(at)gmail.com  Make sure and enjoy past stories too! 
12 tags
14 tags
A Christmas Story
2 weeks ago I was walking down the streets of Chicago on a search to find a coffee shop where I could charge up my cell phone. I walked into this little cafe nestled in the middle of downtown and grabbed a table by the window. I sat down, plugged in my phone and got a cup of coffee while I waited for my phone to juice up.  I sat there sifting through emails for work and at one point I looked up...
12 tags
13 tags
11 tags
12 tags
10 tags
What My Business Taught Me In 2012
Don't be afraid to make mistakes. Entrepreneurship is 99% mental. If you can pay your employees even before you pay yourself, you're doing it right.  The customer is not always right. Stick to your guns. If your voice isn't heard then shout louder.  Take time off, no matter how busy your schedule is.  I Am A Mom and Pop -Mallory T. in San Antonio 
14 tags
13 tags
Who said life was easy?
My brother and I are originally from the area that Sandy devastated and now reside in Kentucky running our auto garage business. When the hurricane hit, we could not believe the devastation that it caused and knew we needed to go up there to help in some way shape or form. We drove up there with our truck, some extra waters and coffee to hand out. When we got there I literally could not believe my...
8 tags
11 tags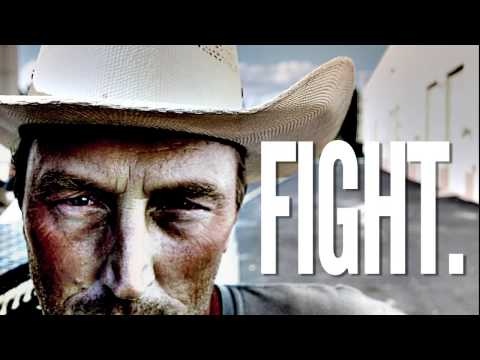 10 tags
11 tags
One Moment Can Change Your Life
3 years ago I was driving with my sister on the back roads in the Carolinas. Was a beautiful drive, the music was playing and we were throwing our heads back laughing. As I brought my head down from laughing, I saw a large truck coming around the side of the mountain and he was in our lane. Before I could say anything we collided.  It happened that fast. I remember waking up in the hospital...
12 tags
14 tags
12 tags
12 tags
17 tags
Grandma's Bakery
When I was a kid I use to beg my parents to go to my grandmother's bakery that was right down the street from our house. Of course my mom always took me because one, it was a way for her to have a break and two, we both got to have some amazing food. My grandmother always knew to put me to work as soon as I got there. I was her "expert mixer." She would always get me to help her...
11 tags
8 tags
10 tags
12 tags
What is Hard Work?
Hard work is… Doing what others turn their nose up at. Making things happen despite the roadblocks. Working from sun up to sun down to make sure that things get done even if everyone else has left for the day. Persistence.  Putting up with the daily grind and people who cause you headaches. Not taking handouts or "free" stuff. Washing dirt from your hands at the end of the...
11 tags
11 tags
9 tags
11 tags
16 tags
12 tags
11 tags
Shutting my doors after 45 years of business...
I never thought I would say this but, I'm shutting my doors after 45 years in business. Since 2009 we've been hanging on by a thread. We were getting by and making ends meet for a while but due to the economy and never-ending taxes, we can't afford to pay our bills.  Owning a business has been the most amazing journey and the things I've learned through it, you cannot put...
13 tags
10 tags